Dental Drawer S
The Dental Drawer S is the premier dust collector drawer solution.  An all-in-one, compact, dental dust collector drawer unit that is designed for small offices and areas where quick suction is needed. It is ideal for smaller offices and dental labs and works best during operatory use or as a space-saving dust collector where primary suction cannot be plumbed. NO MORE HOSES!
High-Performance Motor
Pop-up Debris Shield
Fits Most Standard Drawers
EZ Replacement Filter
1 Year Warranty
V-Six
Six station super duty dust collector for all types of dust.
motor control.
New ultra quiet brushless motor
Six workstation operation
Variable speed control
SandStorm Edge
A space-saving micro abrasive sand blaster specifically
designed for the dental industry.
Extra large tanks
LED Lighting
Exclusive non-clogging flow design
Welcome to
Vaniman Manufacturing Co.
We offer the latest technology in affordable micro-abrasive sand blasters, small dust collectors, and air filtration systems.
Here at Vaniman Manufacturing Co. we believe that good quality products, with the most innovative technology, should be affordable.
Our products are used in labs and offices for the purpose of dust collection and air purification. We have been the leader in the Dental Industry for Dust Collectors and Sand Blasters for over 30 years. Our products are extremely versatile and can be used in variety of locations with numerous applications. If you are grinding or polishing precious metals our Accumulators are perfect for collecting and refining metals.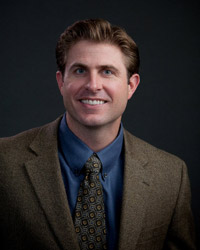 "We love our SandStorm 2! In a fast paced orthodontic environment there's no time for low horsepower micro etchers. What used to take several minutes to clean an appliance or bracket now takes seconds with our SandStorm 2. We placed it on a shelf in our sterilization room so it is close to the clinical area and it has been a home run. Our staff loves that it is quick and easy to use. It is so effective that I have been tempted to use it for auto part restoration…I have not yielded to that temptation. Excellent quality and performance. Thank you Vaniman, for producing products that make it a pleasure to practice our art."
Michael Erickson, DDS, MS
Erickson Orthodontics, Inc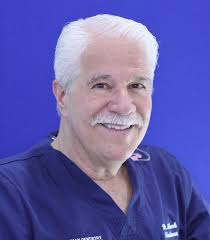 "Vaniman has an excellent commercial system, it's small, compact, and affordable enough to have in your dental office."
Mark J. Friedman, DDS
Friedman Dentistry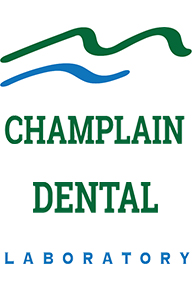 "Our Prep Department loves these suction units (two Vanguard Gold 2x). They are so much better than what we had. These suction units are great! Glad to have added to our Vaniman "collection""
Kim Ravdin, CDT
Champlain Dental Laboratory President
one
The Ultimate Guide for Conformal Coating Removal

[et_pb_section admin_label="section"][et_pb_row admin_label="row"][et_pb_column type="4_4"][et_pb_text admin_label="Text" background_layout="light" text_orientation="left" use_border_color="off" border_color="#ffffff" border_style="solid" custom_padding="||20px|"] Looking for an ultimate guide on conformal coating removal?  We've compiled all the latest technical resources and standards to make your next PCB rework and repair job a breeze.  Enjoy! To jump to a specific area, click the section below. Types of Conformal Coating How to Identify Which Conformal Coating is on the PCB Recommended Removal Methods for Specific Types of Conformal Coating Chemical Solvent Method for Conformal Coating Removal Peeling Method for Conformal Coating Removal Thermal Method for Conformal Coating Removal Grinding and Scraping Method for Conformal Coating Removal Micro-Blasting…

Continue reading »
one
9 Surprising Things You Can Do With a Dental Sandblaster

[et_pb_section admin_label="section"][et_pb_row admin_label="row"][et_pb_column type="4_4"][et_pb_text admin_label="Text" background_layout="light" text_orientation="left" use_border_color="off" border_color="#ffffff" border_style="solid"] 9 Surprising Things You Can Do With a Dental Sandblaster Have you ever looked at a dental sandblaster and thought, "what else can I do with this thing?"  Here at Vaniman, we know the answer to this question to be, "a lot".  In fact, micro sandblasters are used in more industries than you think. During the 33 years we've been in business we've seen many uses for sandblasters outside of the dental industry and every once in a while we see something truly amazing.  Here are nine of those…

Continue reading »
one
Choosing a Micro-abrasive Sandblaster for Metal Finishing and Sandblasting

How to choose a micro-abrasive sandblaster for metal finishing. Micro-abrasive sandblasters are preferred for metal finishing applications over other post-processing methods because they are more precise, accurate, and customizable. This is accomplished by testing different blasting materials (size and type), blasting tips, and air pressures to get the desired results. Once the micro-abrasive sandblaster is fine-tuned the process will be quick and painless. A micro-abrasive sandblaster is a flexible tool that can be tweaked and adjusted based on different applications. When choosing the right micro-abrasive sandblaster for you, consider the following: Purpose of Metal Finish Type of Metal Determine Which…

Continue reading »